Alarm and Life Safety Equipment/Systems Facilities Coordinator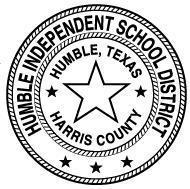 HUMBLE INDEPENDENT SCHOOL DISTRICT


Primary Purpose:
The Alarm and Life Safety Equipment/Systems Facilities Coordinator will oversee the technical and administrative coordination, support, maintenance, and supervision of the District's life safety equipment/systems installed and located in District facilities such as fire alarm systems, sprinkler systems, building alarm intrusion systems, kitchen suppression systems, emergency lighting, fire extinguishers, exit signs, clocks, and public address (PA) systems that provides all students and staff with a safe environment.
Qualifications
Education/Certification:
Degree in Engineering, Construction Management, Fire Protection Technology, Fire Science,
Fire Safety Systems or equivalent from an accredited college or university recognized by the
US Department of Education or graduate with Electronics from an accredited technical
school. Degree may be substituted for an equivalent combination of applicable education,
training, and experience as approved by Human Resources
National Institute for Certification in Engineering Technologies (NICET) certification
Manufacturer certifications for integrated electronic surveillance and security systems
National Fire Protection Association (NFPA) fire alarm licensed
Must have valid driver's license, good driving record and available transportation during
entire workday to travel to sites in the Humble ISD area

Click here to view full posting. Apply online here.